For bookings and enquiries - call us today or book online!!
Latest Blog Posts
All of the latest news from The Party Business Newcastle!
**new Products**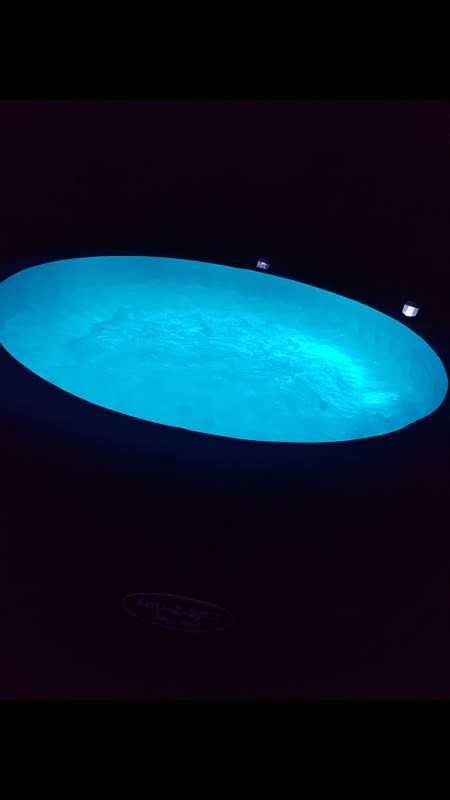 **NEW PRODUCTS**
The Party Business Newcastle are pleased to announce that we NOW have HOT TUBS availible to hire.
Top of the range LED lighting and 74 airjets the water heats yo to 40c.
for extra privacy and relaxation..GAZEBO WITH LIGHTS , FLOATING BAR & A BOTTLE OF PROSECCO....
AVAILABLE FOR ONLY £30 add in the booking section!!!!
The Lay-Z-Spa New York Airjet features a stunning integrated multicolour LED lighting system. With the wireless remote, you can switch through the 7 colours or set them on an automatic loop to adapt the lighting to match your mood. Complete with 87 all-surrounding jets, the New York features the AirJet™ Massage System which produces thousands of tiny bubbles to revitalise, rejuvenate and gently massage your skin whilst its rapid heating system heats the spa water up to a heavenly 40 degrees Celsius. With a durable I-Beam construction, the New York™ is durable yet soft and comfortable to relax into. Its soft and insulating floor cushions you as you drift into a state of deep relaxation, escaping the worries and stresses of the day. AirJet™ Massage System – 87 AirJets™ create thousands of rejuvenating bubbles Rapid Heating System heats water up to a blissful 40 degrees Celsius. Multi-coloured LED lighting system with wireless remote. Timer Controlled Heating Setting – Activate the heater to suit your schedule. Integrated Water Filtration System ensures clean sparkly water.
40 degrees Celsius maximum heating capacity
Can hold up to 6 adults
Colour changing LED lights
87 Air Jets Massage System
Filled Weight: 1215 Kg
Actual Water Flow: Equal or greater than 1325 Litres/hour
Rapid Heating System: Approx. 1.5-2.0 Degrees C / hour
Max Heat Capability: 40 Degrees C
Certification: CE/EMC/GS approved

For further information, click on a product below or alternatively, contact us today on 07809 424 800!

BOOK NOW and secure your BOOKING TODAY!!!!!
NO DEPOSIT
Easy payment options available. Pay weekly or monthly.
Contact us for more details.
• FULLY INSURED £1M Public Liability Insurance
• All of our electrical equipment has a regular PAT tests and RCD circuit breakers are supplied as standard.
• fun for every adult & child and adult at great prices with 100% reliability and perfect customer service.

At The party Business Newcastle all our equipment is under 3 month old, if not Brand new at that time we never have old or buy ANY used/second hand products.
Please note you can not use the hot tub for atleast 24 hours after installation